Forza Horizon 2 is an enjoyable game just like most racing games these days like Need for Speed and the new title The Crew.  Now I have not played The Crew yet so I can not say it is like most racing games, but Forza H2 is unfortunately.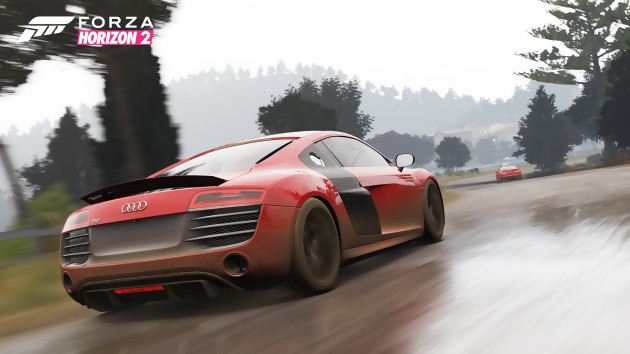 Don't get me wrong it is still a wonderful game to play alone or with friends! Their are driving trips called road trips and it allows you and your friends to go for a nice drive across the country of France and Italy and a few places around and in between for DLC.
What I mean by Forza H2 being just like any racing game is the challenges to go for and the story line, and of course how much can you really stretch out with a racing game before you take away a good chunk of the racing! Well they have done it! But wait you may say I am now contradicting my self, but no. Because even though they have the same challenges their is a huge variety of cars and classes to choose from along with the classic tuning and customizing every Forza is known for.
Not only is the customization is what is an amazing part of this game, but also the open world! It is a huge place honestly. Bigger than I expected (that's what she said) and is practically a free roaming area besides buildings and some fences.
Here is a real-life example of what is in the game:
Overall It is a great game and has a decent story being that it has you switch your class every time you win that championship. And again the huge load of choices to choose in cars, tuning and body work.
8/10